I got distracted...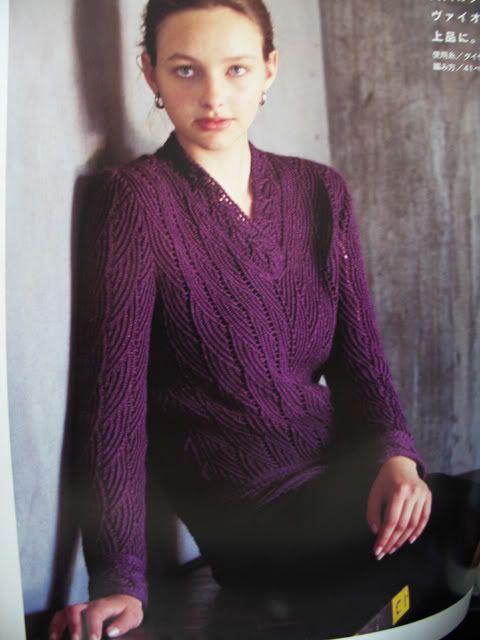 I was working on my mom sweater for the past 2 weeks and thing went pretty smooth. Very quickly that I finished the back piece of the sweater. The lace pattern of that sweater is very much similar to the Pomatamus sock pattern. It took me while to follow the chart, but after the 2nd repetition, I already have the pattern familiarized in my head.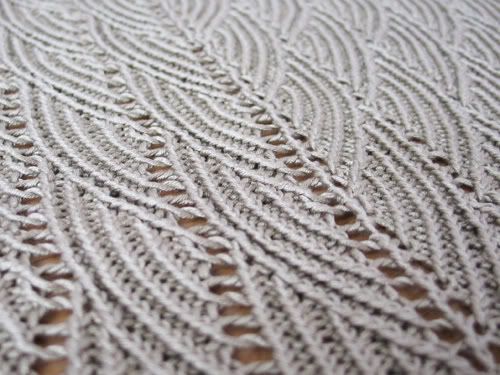 After I finished the back piece of the sweater, I totally got distracted and wanted to start on another project badly. So I put my mom's sweater aside, and cast on a new project for my laptop. I made a laptop cover! hehe! Well, I think I just wanna do something new, small, fast and interesting! So a combination of intarsia and felted project is something that can shoot up my adrenaline level!
I bought two skein of 100% peruvian wool and used up some of the left over pink yarn in my yarn stash. I finished this laptop cover in 2 days and I threw them into the washing machine and let it did the job.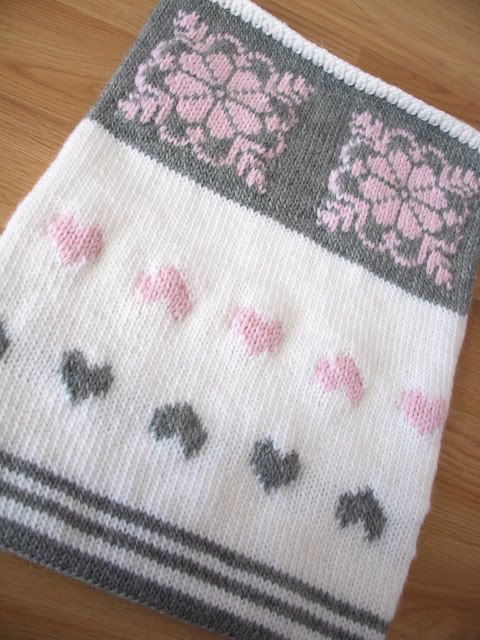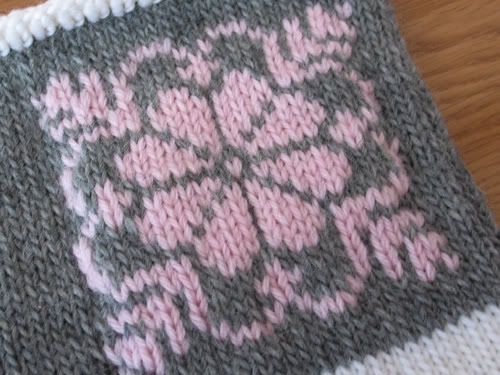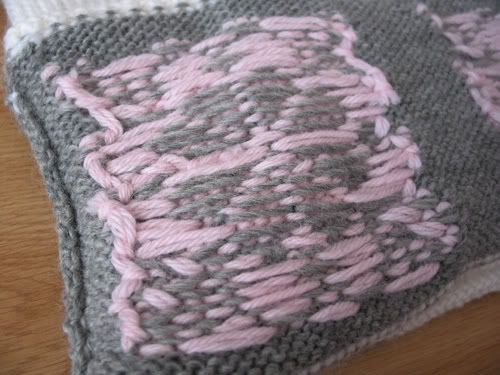 Since most felted items would shrink up to 25-30%, so I knitted the cover like 3-4" larger. But you know what, I should have knitted another inch for the height. This felting process showed that the item shrank vertically more than horizontally. The cover is now 1" shorter than I want and I have to think of a way to fix that. Well, I will definitely use it when I have to carry the laptop somewhere but deep inside my heart, I know I will make another antarsia felted cover in the future which has the best fit to my laptop. I will knit it an inch narrower but an inch longer! Also, I will use a size smaller of needle to knit the last few row of ribbing! I bet that will fit my laptop fine!