We spoiled ourself pretty good!
I
always think God is good and mercy to let me be a female, woman! I really really think there are too many special ways that gals can spoil themself! haha... SO tonight is a night that me and Sam decide to spoil ourself! She picked me up from work at 5pm and we got the ticket for a movie at 8.40pm. That means, we still had 2 hours plus for shopping and something else. And we wanted to do manicure! =)
Thats a small but sweet nail shop in the mall and it was jam packed with people. We waited for about 15mins to get to our turn. I chosen a very sweet and solid pink! Hello Kitty pink! And Sam chosen a shiny crystal purple !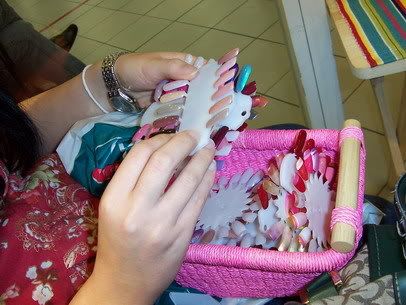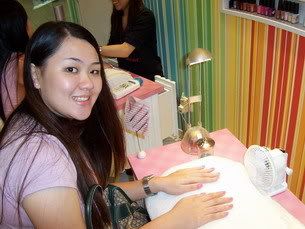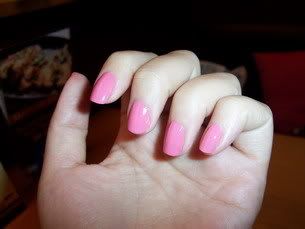 And I finally passed the liatris Sam to sam last night! She tried it on in the fitting room. haha.. and I quickly snap this picture to show you all! It definitely looks nice on her!!! SHe loves it!
We watched the Prestige and the story is just OK and personally i think the movie was too long and boring at the middle part! But no harm to watch 2 handsome actors at all! =) Again, I enjoy this night out with Sam alot. Next Tuesday, 31st of Oct, we will be hunting ice-cream at Baskin robin 31! ha! Cant wait for next date with Sam!